Food
Food
HELPING TO FEED THE WORLD

The food industry is under increasing pressure to meet the needs of a growing world population that is becoming more urbanized. GEA has a wide-ranging portfolio that spans almost the entire food chain – around 70 per cent of the products sold in supermarkets have been in contact with our technology.
Innovative Food Technology
In the industrialized countries there is an upward trend towards convenience foods that are nutritious, healthy and easy to prepare.
We provide innovative solutions for preparing, separating, further processing, preserving, chilling, packaging and freezing a wide variety of meat, poultry, fish, seafood, oils and fats, fruit, vegetables, dairy products, bread, confectionary and food ingredients.
From standard plant systems to customized solutions, all GEA food technology is designed to meet optimum hygiene and quality standards, while operating efficiently and sustainably. Our technical expertise is complemented by project management, planning and cost control services to help our customers achieve flexible and cost-effective food production.
Products & technologies
Showing 3 of 25

Automation & Control Systems

Diversity is one of nature's key concepts to cope with changing and variable environments. This strategy is also a strength in automation: different environments and trades need different solutions and individual adaptations. Whether in the brewing, chemical, dairy or pharmaceutical industries, automation and control systems have different requirements and need individualized solutions.

Showing 2 of 25

Cleaners & Sterilizers

In today's processing industries, from food and beverage to personal care, from dairy to pharmaceutical, integrated clean-in-place (CIP) solutions play a key role. GEA supplies both manual and fully automated CIP and sterilize-in-place (SIP) solutions, ensuring reliable process outcomes with minimal downtime. Whether it's liquid, solid or semi-solid, GEA's extensive range of cleaning and sterilization solutions — from R&D to full-scale production and from standalone equipment and modules to completely integrated processing lines — are an essential requirement for any quality conscious manufacturer. We also recognize the increasing need to handle highly potent and toxic actives, guarantee both operator and product safety, prevent batch-to-batch cross-contamination and protect the environment.

Showing 4 of 25

Evaporation & Crystallization Systems

Evaporation and crystallization plants are required whenever in a process: water or any other solvent has to be removed, concentration has to be increased or volume reduced, valuable and pure crystals have to be produced, by-products or impurities have to be stripped or precipitated. To meet customer specification in density, purity, particle size, operating time, while minimizing investment and operating costs, the GEA highly skilled process engineers design evaporation and crystallization plants with a full range of all applied technologies. For high standards of quality, recrystallization can be applied to improve the purity of final product. GEA's extensive experience in building continuous evaporation and crystallization plants is essential to satisfy customers' needs.

Showing 5 of 25

Homogenizers

The equipment needed by the homogenizer includes all the components able to micronize the particles of the fluid and to obtain a homogenous and stable emulsion of the product. Industrial and laboratory high pressure homogenizers are positive displacement pumps equipped with the compression block and the homogenizing valve able to process a wide range of applications and to enhance the organoleptic characteristics and the stability of the product.

Showing 2 of 25

Liquid Processing Systems

GEA specializes in the design of liquid processing systems, providing the highest degree of production safety for a comprehensive range of advanced processing units.

Showing 1 of 25

Membrane Filtration Systems

Cross-flow membrane filtration, including nanofiltration, microfiltration, ultrafiltration and reverse osmosis, is the technology of choice for many industrial processes that require the separation or concentration of products without the application of heat. There are applications throughout the food, dairy, beverage, chemical, biotechnology, fermentation, as well as starch and sweetener industries in which membrane filtration excels.

Showing 1 of 25

Mixers & Blenders

GEA's extensive process knowledge and continuous research delivers the most efficient mixers and blenders. We offer a wide range of technical solutions and process options to ensure the efficient mixing and blending of liquids, powders and granules for a broad scope of industries and applications. Our range of high-performance mixers and wide range of capacity options means you can choose a machine that exactly matches your processing requirements. From food, beverage and dairy applications to chemical, personal care and pharmaceutical ones, whether batch or continuous, GEA not only understands mixing technology, we also have a unique understanding and know-how of the entire process, based on many years of experience and hundreds of successful installations.
Adding Value to Food Processing
Global food producers understand the need to protect their brands, so when they need to innovate, they often look for the support of a proven technology provider.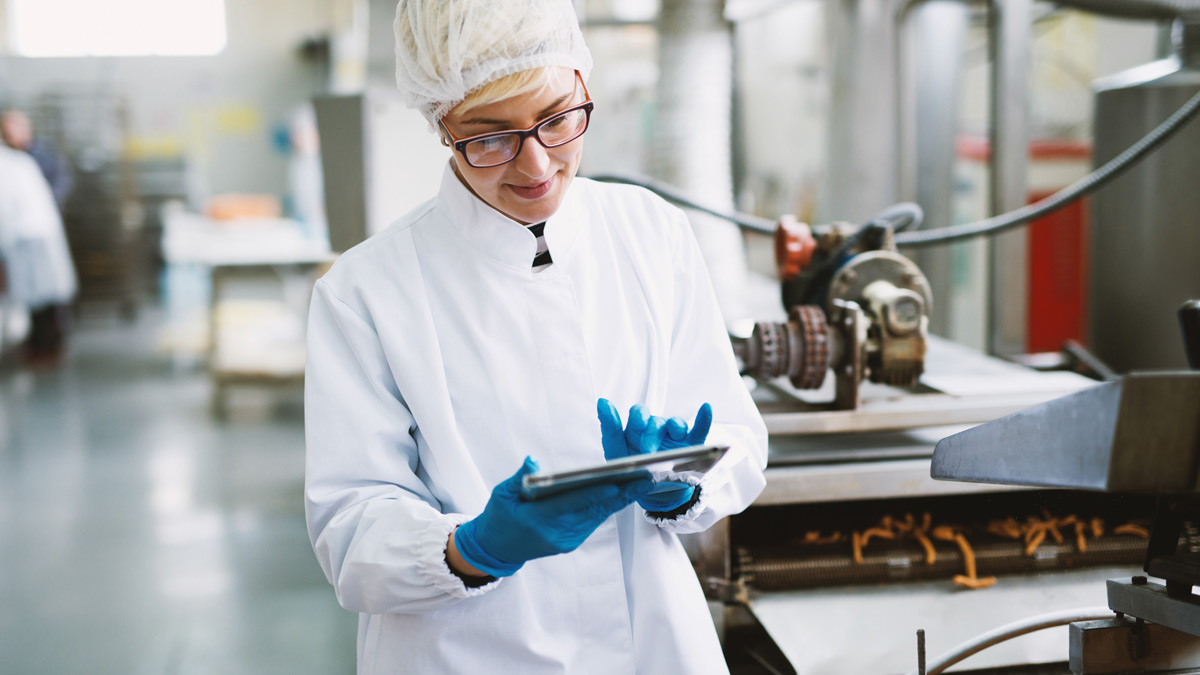 Development of new food products can be a costly and labor-intensive investment for many customers. Add to that, complex formulation, detailed process design and plant validation, this can become a daunting process for some customers to undertake alone.
To help achieve greater confidence in the safe and repeatable production of your food products prior to market release, GEA has built dedicated test centers, designed to aid development and trial at a small scale before releasing for larger scale production.
Critical process technologies including separation, formulation, mixing, evaporation, and drying are available in our many small-scale test plants enabling you to conveniently prove your product or process before making a large-scale investment.
For example – our new Bakery Experience Centers (BEC) located in Schio and in Verona, Italy have been established to allow customers to trial new baked goods recipes in a controlled environment. This minimizes risk and allows customers to free up their own plant whilst simultaneously running new product trials offline. Together with you, our bakery experts can provide guidance on optimal setup between recipe and plant design before going into full-scale production.
With decades of process experience gained from food processing plants all over the world, our test centers give you the confidence that the process units we deliver are optimized to suit the local process and environmental conditions. In addition, the ongoing refinements that we make through offline testing will ultimately benefit the final solution for your production facility.
Process design is only part of our offering. With GEA, you have access to the latest technologies, equipment and engineering expertise, which we will combine to deliver your complete end-to-end solution.
Our test centers are:
Bakery – Schio and Verona (Italy)
Liquid Mixing – Copenhagen (Denmark), Ahaus (Germany)
Heat treatment – Ahaus (Germany)
Aseptic Processing – Ahaus (Germany)
Homogenization – Parma (Italy)
Separation – Oelde (Germany)
Powder mixing – Hamilton (New Zealand)
Powder Handling – Copenhagen (Denmark)
Spray Drying – Copenhagen (Denmark); Maryland (USA)
Freeze Drying – Copenhagen (Denmark)
Solids Feed Drying – Copenhagen (Denmark)
Evaporation/distillation/membrane filtration – Karlsruhe (Germany)
Filtration – Hudson (USA)
Freezing – Richmond (Canada); Bakel (Netherlands)
Preparation, injection and further food processing – Bakel (Netherlands)
Thermoforming packaging – Wallau (Germany)
Slicing and loading – Kempten (Germany)
Vertical packaging, lollipop and sugar cube manufacturing – Weert (Netherlands)
Food processing and packaging – Frisco (TX, USA)
Contact us to find out more about how GEA can add value to your food processing needs.
Let's stay in touch!
Stay in touch with GEA innovations and stories by signing up for news from GEA.
Contact us
We are here to help! With just a few details we will be able to respond to your inquiry.