HYGHSPIN
Τhe most efficient solution for flowable products
HYGHSPIN
Gentle product handling plus CIP with just one pump
Twin-screw pumps from the HYGHSPIN series are the perfect solutions for countless applications
Innovative and hygienic design, highly economical, optimum MTTR value – main reasons for HYGHSPIN.
The HYGHSPIN stainless steel pump series from Jung Process Systems have been proved worldwide and can be used for flowable products with practically all viscosities and consistencies – whether aqueous, highly viscous, lumpy, fibrous, or gas-laden.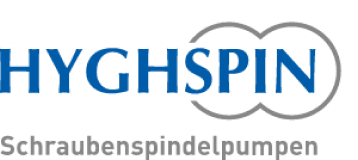 Twin-screw HYGHSPIN pumps – the most efficient solution for flowable products
Gentle product handling plus CIP with just one pump
The HYGHSPIN is the basic version of the worldwide proven HYGHSPIN pump series made of high-grade stainless steel. Whether aqueous, highly viscous, lumpy, fibrous, or gas-laden – the HYGHSPIN is suitable for flowable products of practically any consistency, and features utmost efficiency. These extremely service-friendly twin-screw pumps convince with a very high suction capacity, and gently transports all flowable products in quantities up to 300 m3/h. An additional pump for CIP cleaning is not necessary. This ensures considerable time and cost savings, thanks to lower outlay for investment and maintenance.
The HYGHSPIN stands for utmost flexibility, and is available in modular design or with a free shaft end.
It is available in sizes of 50, 70, 90, 105 and 125. Max. pumping volume is about 300 m³/h. Pumping pressure is up to 35 bar.
Compact Jung twin screw pump for conveying flow capable products
HYGHSPIN – Flexible applications – maximum efficiency
2. Shaft seal

Same installation space for:

Simple-acting slip-ring seal
Double-acting slip-ring seal (safe-to-run dry with rinsing)
Lip seal in cartridge design (safe-to-run dry without rinsing)

4. Pump housing

Wear resistant Jung chrome carbide coating
Optional: kolsterised finished surfaces
Optional: Heating jacket

6. Easy to service design

6.1 Synchronisation gear wheels

Inspection opening with access to the gearbox
Setting the flank clearance in the system is possible without draining off the gearbox oil

6.2 Positioning

Accurate positioning of the components due to precise production

6.3 Four guide bolts with capped nuts

Quicker assembly/dismantling for inspection, servicing and/or manual cleaning
Guide bolts for damage-free handling of the components
Advantages at a glance

Considerable cost savings
Reduced investment and maintenance costs
Best quality
Made completely of stainless steel
Exceptional service-friendliness
The pump must not be removed from the plant for maintenance work
Utmost flexibility
A wide range of products, viscosities, and quantities can be handled with a single pump
Pumping is gentle and smooth
Low speed, minimum pulsation, no pressure surges
Highest hygiene level
No dead spaces, and particularly good flushing of the shaft seal
CIP and SIP
Cleaning and sterilisation within the plant, use as CIP feed pump
Let's stay in touch!
Stay in touch with GEA innovations and stories by signing up for news from GEA.
Contact us
We are here to help! With just a few details we will be able to respond to your inquiry.