Installation & commissioning
Installation & commissioning
START YOUR OPERATION WITH THE MOST SAFE AND EFFECTIVE SETUP
GEA will help you to design, install and deliver your plant for you to get the best possible performance out of your equipment and plant right from the start.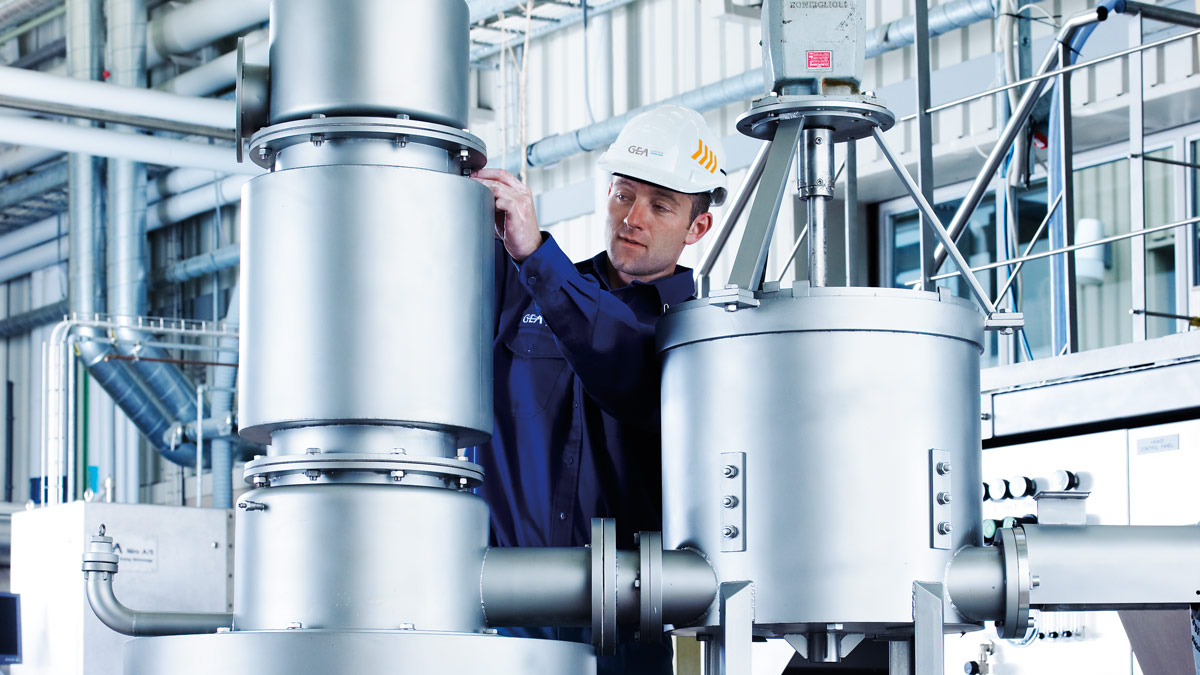 Partnering with you from the start
At GEA we work with you right from the beginning, sharing our knowledge with you to strive for the best results. We use our engineering expertise, extensive processing experience and application knowledge, and a distinct understanding of how our industry-leading technologies and equipment performs, to install your plant, quickly and effectively.
Keeping installation easy to use
GEA's equipment is designed to work together, with each technology complementing the next in the processing line, to create complete turnkey systems. We will help you to select the right equipment and design the most suitable plant layout to maximize efficiency and operability in a safe working environment. We will supply a broad scope of expertise, reducing complexity and risk, giving you better cost control and accelerating your launch.
There when you need us
By directly involving the service teams during installation and commissioning we make sure that your plant is tailored specifically. We are always ready, whenever and wherever you need us, with highly qualified teams that provide the technical support you need.
Understanding is the key
It's all about understanding: Getting acquainted with the equipment, your production process and what you want to get from your plant. By bringing these key elements together, we ensure the safe and efficient commissioning of your equipment and plant for optimal performance, from day one.
The experience you need
Our highly skilled, GEA certified technicians understand the engineering and have unrivalled experience in both the upstream and downstream processes. This allows them to set up your equipment and process lines in the most effective way, for maximum safety, reliability and top-quality production output.
From single machines to turnkey plants
We provide commissioning for single pieces of equipment, skids, production lines and complete plants. Our technicians have access to all OEM documentation enabling them to integrate a wide variety of equipment to work smoothly and reliably together, providing you with optimal performance.
Let's stay in touch!
Stay in touch with GEA innovations and stories by signing up for news from GEA.
Contact us
We are here to help! With just a few details we will be able to respond to your inquiry.